Cosmetic Dentistry in Beverly Hills, CA
There's nothing in the world like a beautiful smile to help you feel confident and ready for your close-up. Dr. Hanam-Jahr has the expertise and advanced cosmetic dental training you need to give you the smile you've always wanted!
Beverly Hills Aesthetic Dentistry offers the very best cosmetic dentistry near Beverly Hills, Santa Monica, Los Angeles, Hollywood, and Culver City because we use a range of cutting-edge technologies to deliver rapid, effective results.
Our Cosmetic Dentistry Services
We offer a range of cosmetic dentistry services for convenience, comprehensive care. When you attend a cosmetic consultation with Dr. Hanam-Jahr, she will listen to all of your goals and partner alongside you to ensure the very best cosmetic results possible.
Beverly Hills Aesthetic Dentistry offers the following cosmetic services at our Beverly Hills dental office:
Dental Veneers – For remarkably natural-looking, stunning results. Porcelain veneers and Lumineers® can be used to transform chipped, gapped or discolored teeth into smooth, perfectly spaced, white teeth.
Inlays & Onlays are an alternative to crowns for replacing metal fillings and strengthening tooth structures in as little as two visits.
Teeth Whitening – For a dazzling smile you'll want to show off, we offer LumiSmile laser teeth whitening, Opalescence® Professional Teeth Whitening, and GLO™ Teeth Whitening.
Cosmetic Bonding – An excellent alternative to old-fashioned metal fillings, bonding can also close gaps between the teeth and coat discolored or otherwise unattractive teeth. It's a quick, cost-effective solution for many smile problems.
Candid Pro and Invisalign® Clear Braces – The most popular "invisible braces" for adults and mature teens. Using a series of patented clear aligners you can remove to eat, brush, and floss, Dr. Hanam-Jahr can straighten your teeth and perfect your beautiful smile.
Six Month Smiles - Get the straight smile you've always wanted in as little as 6 months with Six Month Smiles. This revolutionary orthodontic system comes with clear color options and is specially designed to repair crooked, spaced, or misaligned teeth.
Smile Makeovers – Can include implant restorations, orthodontics and everything described above for the smile of your dreams.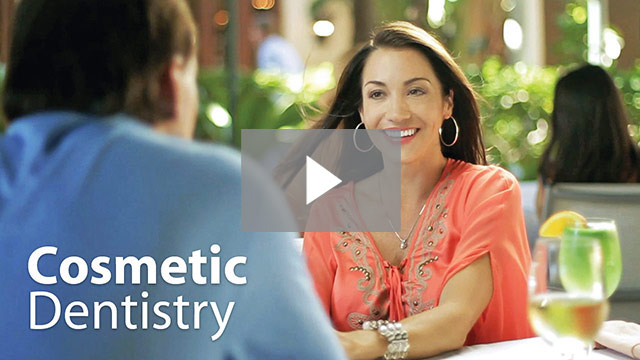 Create Your Best Smile with Cosmetic Dentistry
Let Beverly Hills Aesthetic Dentistry help you smile with confidence. Call us today to learn more about how you could benefit from cosmetic treatment from Dr. Hanam-Jahr. Se habla español!