Dental Implants in Beverly Hills, CA
Missing or damaged teeth can keep you from smiling with confidence, chewing properly, or speaking freely. They may even cause you to avoid some of your favorite foods. Fortunately, implant dentistry offers a lasting, excellent solution with dental implants designed to last for life!
At Beverly Hills Aesthetic Dentistry, we offer the very best dental implants near Beverly Hills, Santa Monica, Los Angeles, Hollywood, and Culver City. Seasoned implant dentist, Dr. Hanam-Jahr, takes patients' lifestyles, medical histories, and goals into account when designing all treatment plans.
What Are Dental Implants?
Dental implants are artificial tooth roots permanently implanted in the jawbone to provide secure support for everything from a single replacement tooth to implant-supported partial or full dentures. Whether you replace one or more missing teeth or create a stable foundation for dentures, Dr. Hanam-Jahr has the experience to get great results.
Each dental implant starts with a titanium post implanted into the jawbone. This forms the stable base for the new crown (restoration) that will be applied after the placement site heals, usually three to six months after surgery. For some people, this is a far better and longer-lasting alternative to crowns, bridges, or dentures. With proper care, dental implants will last for decades and never need the drilling or root canals often needed for natural teeth.
After a thorough evaluation to determine whether you are a good candidate for implants (you will need sufficient bone in your jaws to properly support them), if you choose to move forward with treatment, Dr. Hanam-Jahr will plan and coordinate your care. After your implants have been placed, she will provide the final stage of your care, adding beautiful porcelain restorations and creating the end result you want: replacement teeth that look, feel and function like your own natural, healthy teeth.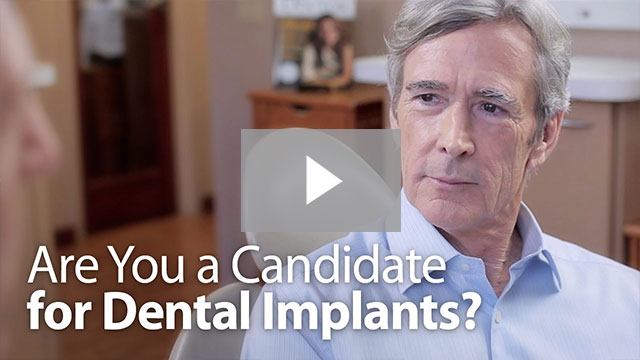 Types Of Dental Implants
During your consultation with Dr. Hanam-Jahr, she will examine your teeth and perform the necessary imaging to determine which dental implants are best for you. We offer a range of permanent tooth replacement options, including:
Single Dental Implants. Designed to replace one missing tooth at a time. All implants are sealed with natural-looking dental crowns, shaped and shaded to suit your smile!
Implant-Retained Overdentures (similar to All-on-4®). A cutting-edge solution made to replace a full arch of teeth with just 4 dental implants. Using this method, we remove the need for most preliminary procedures, and better yet, many patients can get a new set of teeth in just one day.
Overdentures. Removable dental prostheses made to comfortably rest atop dental implants. Overdentures stay put better than traditional dentures and are proven to be healthier as their ultra-snug fit promotes healthy bone retention.
Hybrid Implant Dentures. Traditional dentures permanently affixed using healthy, durable dental implants. This option is designed to boost aesthetics, function, lip support, and speech!
How Much Do Dental Implants Cost?
Your total dental implant cost breakdown will be determined by the following factors:
Your chosen dental implant system
Whether or not any preliminary procedures or treatments are required
At Beverly Hills Aesthetic Dentistry, we always provide honest dental implant cost breakdowns to each and every one of our patients. We accept all major credit cards, as well as no-interest and low-interest financing plans through Sunbit, Alphaeon and CareCredit®.
Learn More About Dental Implants with Beverly Hills Aesthetic Dentistry
If you are missing one or more teeth, it's time to consider dental implants. Dr. Hanam-Jahr has helped thousands smile with confidence again. Call us today to learn more about how dental implants can transform your quality of life. Se habla español!