TMJ Treatment in Beverly Hills, CA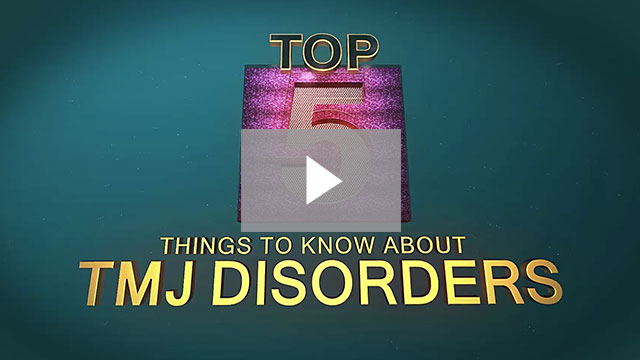 Did you know that frequent headaches and migraines can be caused by a limitation in the movement of your jaw? If you suffer from chronic headaches or persistent jaw pain, you could be suffering from TMD, most commonly known as TMJ.
At Beverly Hills Aesthetic Dentistry, we offer a range of different non-invasive treatments designed to deliver rapid relief. We offer the very best treatment for TMJ near Beverly Hills, Santa Monica, Los Angeles, Hollywood, and Culver City because we utilize the most technologically advanced dental tools possible.
What Is TMJ?
TMD (temporomandibular disorders), commonly referred to as TMJ, describes persistent and sometimes debilitating pain centered in the jaw, teeth, and temple areas. For many sufferers, the condition can negatively impact chewing, talking, and swallowing. In the worst cases, TMJ has been found to cause breathing issues.
TMJ symptoms vary from patient-to-patient, but generally include 1 or more of the following:
Chronic headaches. Tight, dull sensation on either one or both sides of the head.
Pain and tenderness. Around the jaw, ears, cheeks, and neck.
Frequent migraines. Triggered by persistent jaw tightness or pain.
Stiffness in the jaw. Feelings of tightness or general misalignment and/or locking.
Regular earaches. That are not caused by ear infections or allergies.
Pain while chewing and yawning.
Uncontrolled change of facial expression.
If you are experiencing significant jaw pain or discomfort, Dr. Hanam-Jahr, your local Beverly Hills dentist, will perform an examination and recommend a treatment option that will work for you.
Our TMJ Treatments Are Tailored For Your Needs
At Beverly Hills Aesthetic Dentistry, we know that no two patients are the same. That's why we offer a range of different high-tech treatment options designed for comfort and rapid relief.
If you are diagnosed with this condition, Dr. Hanam-Jahr can help ease the pain and treat the disfunction using the following treatment methods:
Oral Appliance (Bruxism Mouthguard). If our team finds that you clench your jaw or grind your teeth while you sleep, the first course of treatment may be a bruxism mouthguard. These custom-fit mouthguards create a comfortable barrier between both arches, ensuring that less friction is created while you sleep.
Myoaligner. Myoaligner is a trusted, discreet device designed to correct jaw dysfunction, correct bite imperfections, and even out gaps in the smile. This device can shift the jaw into a more optimal position to promote a healthy, even bite and avoid straining the TMJ joints.
TENS. A form of physical therapy for TMJ, transcutaneous electrical nerve stimulation (TENS therapy) can help relax the jaw muscles and relieve TMJ-related pain. It involves targeting TMJ pain with low-frequency electric currents designed to safely help soothe and relax the muscles. TENS also works by blocking pain receptors in the brain. This treatment is most effective when performed consistently over time.
Medicinal Therapy. Depending on the severity of your case, Dr. Haman-Jahr may treat your TMJ symptoms with medicinal therapy. Though medicine varies from patient to patient, yours could include anti-inflammatories, prescription pain medication, muscle relaxants, and anti-depressants.
Anti-Aging Injections. Anti-aging injections smooth fine lines and wrinkles, but when injected into just the right area, they can also relieve the more severe symptoms of TMJ, such as migraines, pain, earaches, jaw tension, earaches, and more!
Laser Pain Relief For TMJ & Headaches. Another way we treat TMJ, namely the headaches and migraines associated with it, is through laser therapy. We only invest in the most advanced diode laser technology, soft tissue lasers for painless procedures and rapid results!
Get the TMJ Relief You Need
Dr. Hanam-Jahr has plenty of non-invasive treatment options to help alleviate your pain and solve the problem at its root. Call us today for next steps to getting the TMJ relief you need.
Se habla español!