Professional Teeth Whitening in Beverly Hills, CA
Teeth whitening is one of the most cost-effective, smile-enhancing cosmetic dental procedures available. Imagine making your smile many shades whiter and brighter. Imagine looking in the mirror and loving the way your smile looks every time. Imagine what that will do to enhance your confidence and self-esteem.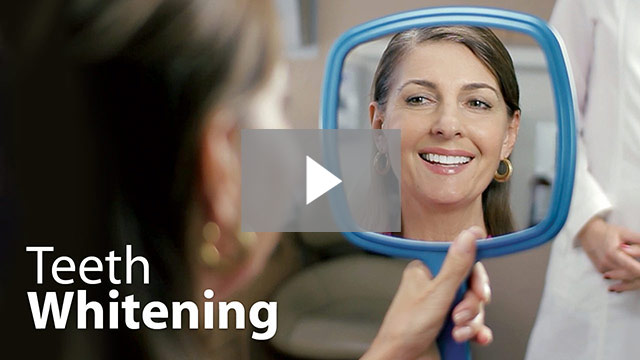 Teeth whitening is one of the most affordable, yet dramatic, cosmetic enhancements you can have, and you'll find more whitening options here than just about anywhere else!
Beverly Hills Aesthetic Dentistry offers the very best professional teeth whitening near Beverly Hills because we give our patients options! From convenient and effective take-home whitening kits to advanced laser teeth whitening, we truly have what you need to achieve the bright, white smile you deserve.
We offer the following professional teeth whitening systems:
Laser Teeth Whitening With Biolase®
If you are looking for the best results in the fastest possible treatment times, laser teeth whitening with Biolase® could be for you!
Using a high-tech diode dental lasers, this cutting-edge system can whiten your teeth up to 6-12 shades in as little as 20 minutes! With Biolase®, dental whitening has never been faster or more comfortable.
LumiSmile® White
Offering both in-office and take-home options, LumiSmile® White contains safe, effective ingredients designed to whiten your smile. During your LumiSmile White consultation, Dr. Hanam-Jahr will get to know your whitening goals so that she can prescribe the right dental whitening formulation for you.
Opalescence® Tooth Whitening Systems
Opalescence® tooth whitening systems are well known for not just their rapid whitening power, but also their gentle ingredients. Our team will generally recommend Opalescence for those who have concerns about tooth sensitivity. Opalescence comes in a number of formulations that can be applied either at home or right here in our office.
GLO™ Professional Treatments
GLO™ uses the power of warming heats and lights to activate the extra-strength whitening gel. Like our other options, GLO™ professional treatments can either be applied in our office or in the comfort of your own home.
The take-home version even comes with a comfortable whitening tray that is activated by high-tech GLO devices to help speed up treatment times and deliver personalized results.
White Smiles, Long-Lasting Results!
Call Beverly Hills Aesthetic Dentistry today to restore your beautiful smile with professional teeth whitening.
Se habla español!