Dr. Hanam-Jahr and her skilled team provide a wide range of cosmetic and restorative services, but the true focus of our practice is prevention.
Beverly Hills Aesthetic Dentistry offers the very best preventive care and dental cleanings near Beverly Hills, Santa Monica, Los Angeles, Hollywood, and Culver City because we invest in advanced technologies that keep you healthy in between appointments. We use 3D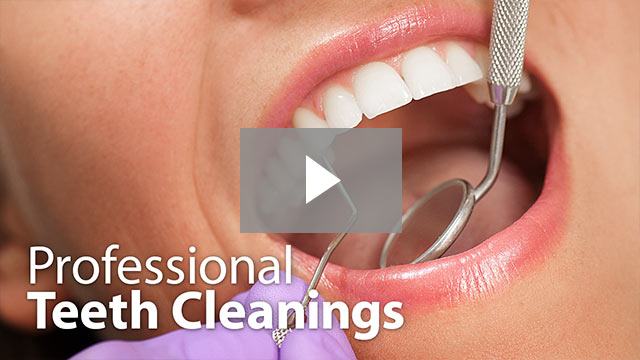 digital x-rays, intraoral and extraoral cameras, digital cavity detection, and intraoral scanners to spot potential issues before they get the chance to become problems.
We offer the following preventive care services at our Beverly Hills dental office:
Professional Teeth Cleanings (Prophylaxis)
To keep your teeth healthy in between appointments, Dr. Hanam-Jahr recommends that all patients receive dental cleanings at least twice a year to prevent disease and other oral health issues from arising. Depending on the current state of your oral health, she may recommend more frequent, targeted cleanings.
For dental cleanings, our team uses the latest dental tools to provide rapid, comfortable care, eradicating plaque along the way. Afterward, they will polish the teeth to help remove stains and discoloration. In some instances, we may recommend an additional fluoride treatment to help strengthen the teeth even further.
And for those who are experiencing inflammation and need a deeper tooth cleaning, we offer gum disease treatment.
Clinical Laboratory Services with OralDNA Labs®
We use clinical laboratory services from OralDNA Labs® to ensure we are giving our patients the best oral health information possible. OralDNA Labs® is a specialty diagnostics company designed to provide reliable, definitive and cost effective clinical tests that guide oral health professionals in detecting and prognosing disease at an earlier, more treatable stage.
Oral Cancer Screenings With ViziLite PRO®
With every visit, you will receive a comprehensive screening for oral cancer using the ViziLite PRO® oral cancer screening system. This painless, non-invasive scanning system is so sensitive that it can detect instances of oral cancer in even the earliest phases.
The ViziLite PRO,® with its light-based fluorescence technology, enhances visualization of mucosal abnormalities that may not be apparent to the naked eye. A ViziLite PRO screening is easy for the clinician and painless for the patient, helping clinicians discover potentially harmful oral abnormalities, often long before they'd be detected with conventional methods.
The ViziLite PRO's cordless, ergonomic handle is comfortable and easy for the clinician to hold.
On a fully charged battery, clinicians can perform more than 100 one-minute examinations, improving clinical efficiency.
Single-use protective lens covers prevent cross-contamination at a cost of less than $1 per patient, minimizing consumable costs.
Lightweight aluminum housing serves as a natural heat sink, which eliminates the need for an internal fan and provides quiet operation.
A custom battery pack is protected from overcharging, over discharging, and short-circuiting by means of a built-in safety circuit.
Nightguards For TMJ Pain
Do you grind your teeth (bruxism) while you sleep? It could lead to headaches, TMJ, and uneven tooth wear. Dr. Hanam-Jahr offers custom-made night guards to correct the problem and preserve your healthy teeth. Dr. Hanam-Jahr has helped bite-related headache sufferers, too, using special orthotics and advanced treatments to correct bite function problems that cause headaches.
Mouthguards For Athletics
If you are involved in any type of sports, it's important that you protect your smile! One of your best pieces of insurance is a simple athletic mouthguard. Our mouthguards are customized to each and every patient, providing superior protection of the teeth - and even further protection against concussions.
Desensitizing Treatments For Sensitive Teeth
If you are sensitive to hot and cold, and you avoid certain foods or drinks because of this, our team has a solution for you! After ruling out anything serious, Dr. Hanam-Jahr will apply a special paste designed to take away sensitivity for months. She may even provide recommendations on how to keep your teeth from becoming sensitive in between regular appointments.
Top Preventive Care & Dental Cleanings In Beverly Hills
Has it been a while since your last trip to the dentist? Our teeth cleanings are designed to keep your smile healthy for life!
Call Beverly Hills Aesthetic Dentistry today to schedule your dental cleaning or preventive care appointment. Se habla español!